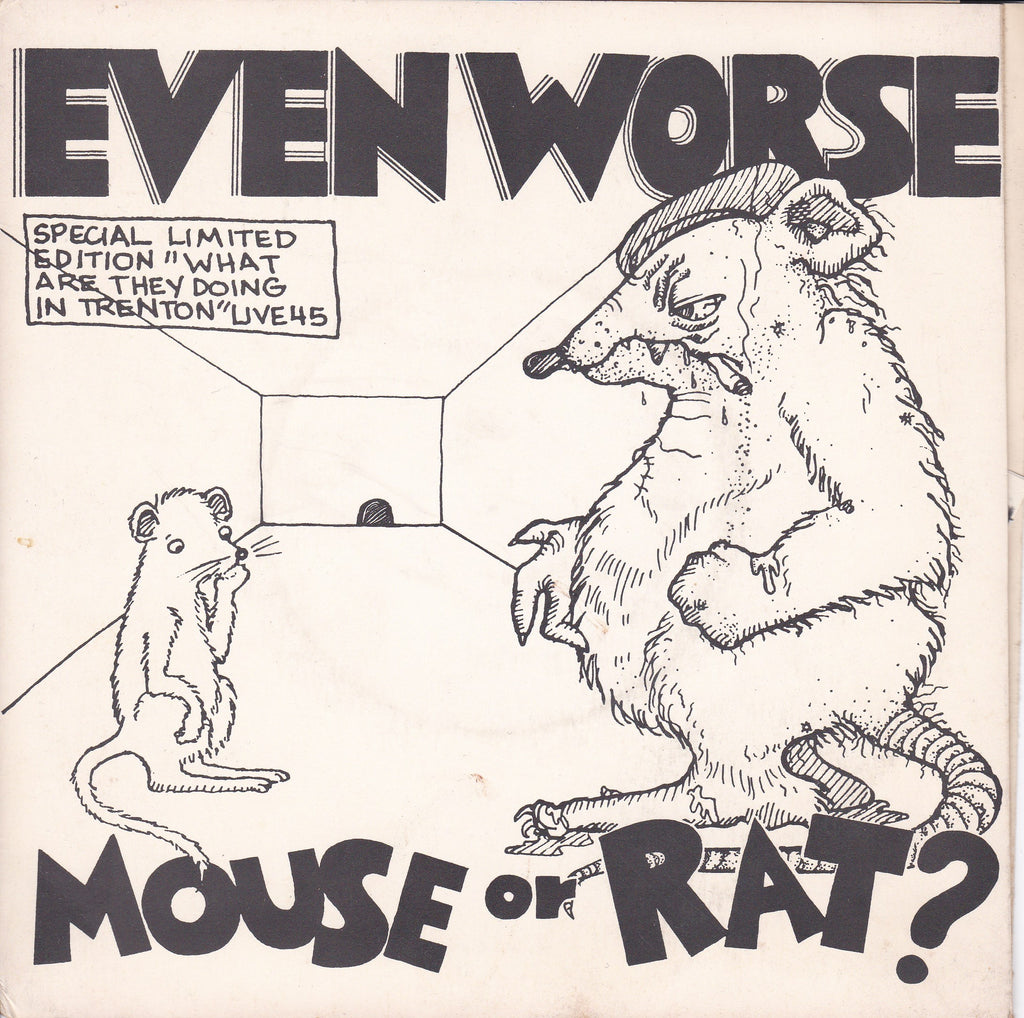 Even Worse "Mouse or Rat?" 7" 45 RPM single
$ 32.99
Worse Than You Records (WORST 0001), 1982, numbered limited edition of 1000
Live at City Gardens, Trenton NJ, Friday August 27, 1982
side A: "Mouse or Rat?"

side B: "1984"
Vocals: Ken Tantrum
Guitar: Steve Waxman
Bass: Tim Sommer
Drums: Jack Rabid
PLEASE NOTE: the cardboard sleeves were assembled by hand by band members. The glue has dried out after almost 40 years, not everything is perfectly aligned, etc. It's punk rock, do not expect the jacket to be pristine/mint condition (the vinyl's unplayed, though, no worries there). Used copies go for $30-60 on Discogs, so this is a bargain!
Includes foldout insert and smaller insert of a fanzine review.
Related products